Custom Wedding Suits
Here at Cad & The Dandy, we take your wedding as seriously as you do. We are well aware of how daunting it can be to make the right choices with wedding suits for men, to create an ensemble befitting a groom.
Our team of dedicated bespoke tailors are on hand to guide you through every step of the process, imparting their knowledge and expertise to deliver the perfect custom wedding suit for your big day. As well as suits for grooms our wedding service also covers groomsmen suits.
We'll gather all the details we need at your initial consultation, taking the time to find out what look you have in mind, helping to select the ideal cloth and lining, finalising your style choices and taking your measurements. The bespoke making process then begins.
Fine tuning in the form of fittings and any small adjustments will follow, resulting in the delivery of a unique custom wedding suit, perfectly cut and made to your individual requirements.
– We have thousands of cloths to choose from
– Custom wedding suits start at $2000, for a 2 piece
– Our expert tailors will guide you through every stage
– Book in New York, Boston, Philadelphia, Washington DC, London or Stockholm
– Suit construction takes 8-10 weeks, on average
Book a consultation for your custom wedding suit and groomsmen suits at one of our locations in New York, London or Stockholm, as well as at our regular Boston, Philadelphia and Washington D.C. Trunk Shows.
Related Blog Posts
Read more about our wedding suits in the blog posts below.
NY Post – Bridgerton Themed Weddings
February 12th, 2021
The success of Netflix's period drama, Bridgerton, with its raunchy storylines, stunning set designs and period costumes, has firmly caught the imagination of couples planning their weddings for this summer […]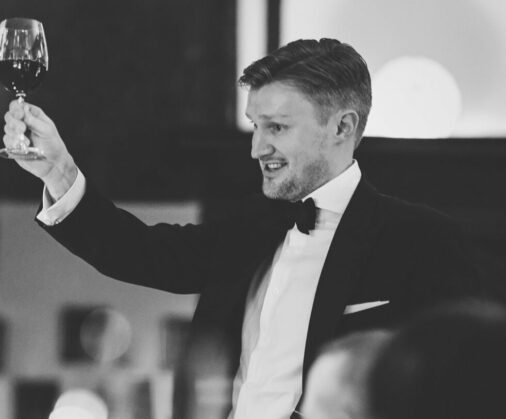 Black Tie Etiquette
February 9th, 2018
Not just for formal events, black tie is becoming evermore popular at weddings. Don't know your cummerbunds from your dress stripes? We've put together this simple guide to help you […]
Morning Suit Etiquette
November 20th, 2015
Formalwear can be a bit of a minefield and, with this in mind, we've put together a simple guide to traditional morning suit etiquette. The morning suit, also referred to […]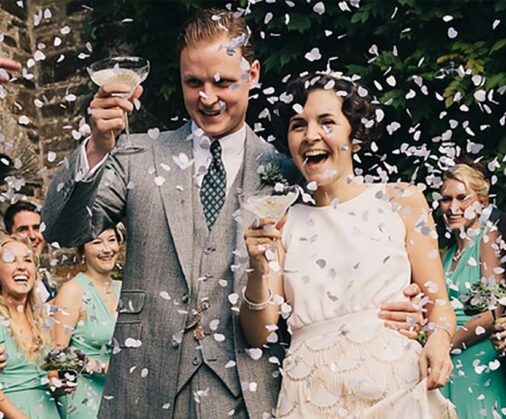 Wedding Suits – Marriage Guidance
November 20th, 2015
Wedding suits play a big part in most wedding days. Traditional morning tails or contemporary frock coat? Dinner jacket, or eccentric individual style? Read our Marriage Guidance with the confidence […]