Morning Dress
Morning dress is a term also used for morning suits, a traditional and more formal style of grooms wear. Any occasion that calls for such a dress code needs an ensemble that is both well considered and beneficial to the wearer.
At Cad & The Dandy we understand that the simplicity of this style means that the cut is absolutely key. Our team of tailoring experts ensure that every formal garment we make respects its classical roots whilst bringing the traditional firmly up to date.
With in-depth knowledge, our dedicated tailors are on hand to advise and guide you through the details and demands of your every bespoke formalwear need.
– We have hundreds of classic cloths to choose from
– Garments range from simple dress shirts to full formalwear ensembles
– Our expert tailors have extensive formalwear knowledge
– Book online in London, New York or Stockholm
– Garment construction takes between 6-8 weeks, on average
Related Blog Posts
Read more about our formalwear in the blog posts below.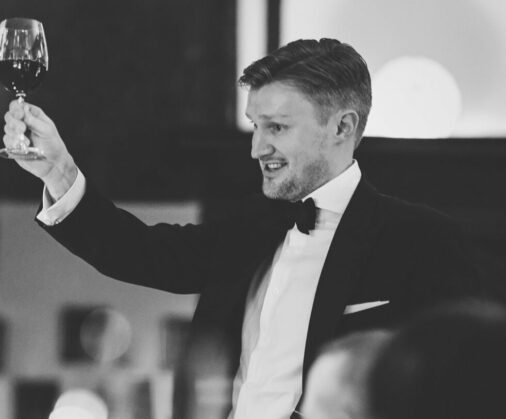 Black Tie Etiquette
February 9th, 2018
Not just for formal events, black tie is becoming evermore popular at weddings. Don't know your cummerbunds from your dress stripes? We've put together this simple guide to help you […]
Morning Suit Etiquette
November 20th, 2015
Formalwear can be a bit of a minefield and, with this in mind, we've put together a simple guide to traditional morning suit etiquette. The morning suit, also referred to […]